Welcome to the June issue of OCIO magazine. This time last year things were a little different and a little quieter than they are now. Sure, we may be missing the usual early influx of international tourists to keep us all busy, but the domestic tourists are here and they are certainly enjoying the freedom they didn't have last year. As always at this time of year, the weather really starts to warm up. And with hot days and balmy nights ahead of us for at least the next few months, it seems like a good time to ease into summer mode and start to enjoy everything that this beautiful part of the world has to offer.
---
OCIO MAGAZINE
is a top quality publication designed for residents and visitors to the Costa del Sol and Axarquia regions of southern Spain. With 14 years of experience, OCIO MAGAZINE represents the true spirit of life in this unique part of the world, bringing superbly written and visually stunning features to the reader alongside top quality advertising.
---
THE MAGAZINE
is distributed monthly as a FREE publication, through quality establishments along the coast and inland between Málaga and Nerja, specifically selected to reach a high-level readership.
---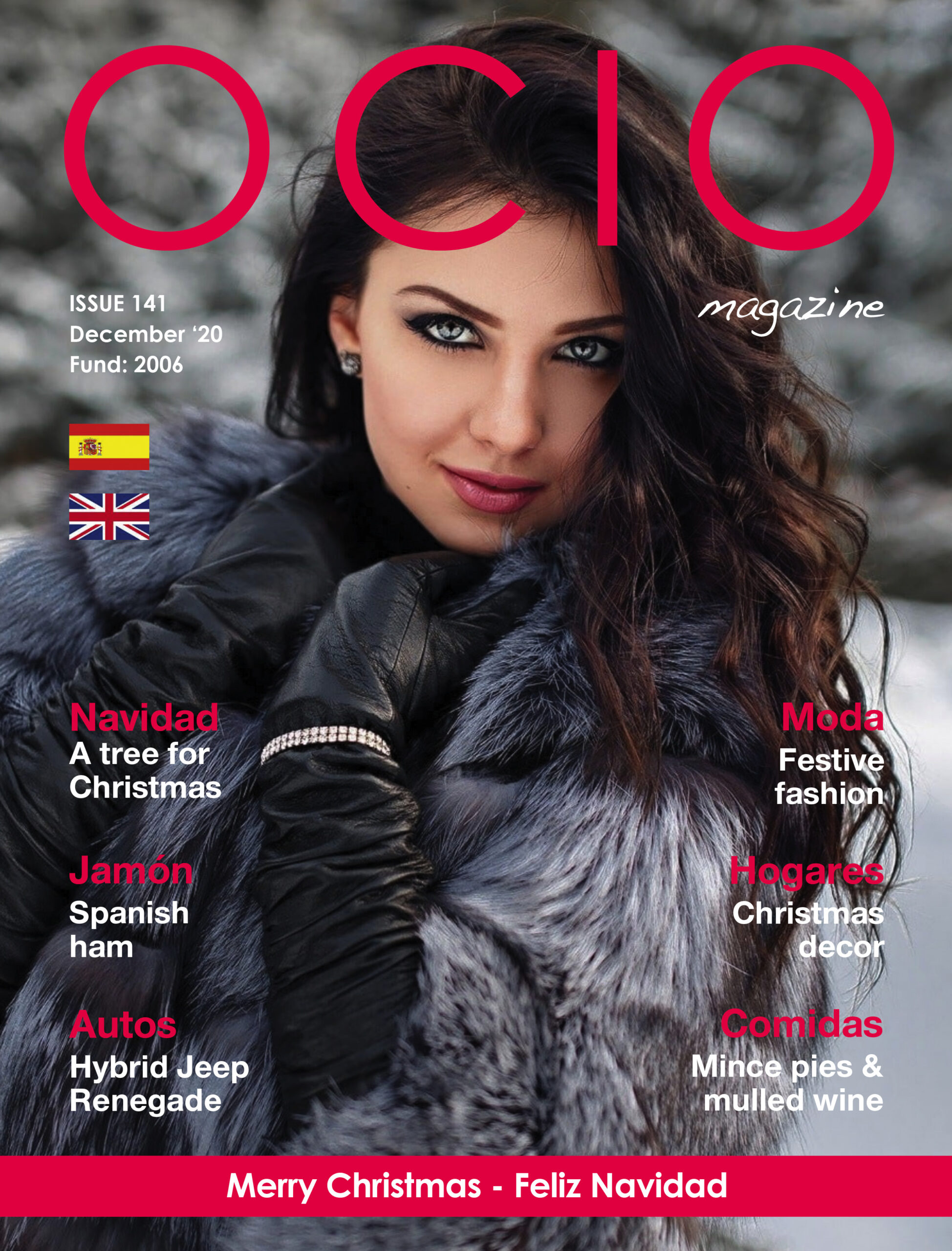 As we enter the festive season, Christmas lights and music fill the air and our homes become a welcome beacon for family, friends and neighbours, inviting them in for a chilled drink by a warm fire. Preparing for Christmas is always a challenge but we hope this issues' special festive features will give you some inspiration. In spite of the amount of chores that need doing let's not forget that this is the season of cheer, so make sure you find some time for yourself to relax and enjoy the festivities. The team at OCIO magazine would like to wish each and every one of you a wonderful Christmas and a happy, healthy and prosperous new year!
ESTABLISHED 2006
---
OCIO Magazine was first published way back in 2006 and was instantly considered to be the premier lifestyle magazine for the area.
PUBLISHED MONTHLY
---
Each and every month we print and distribute magazines along the coast and to selected inland villages. The magazines are offered totally FREE OF CHARGE.
IN ENGLISH AND SPANISH
---
Each month our team of native Spanish speakers translate the English content of the magazine into Spanish, creating a truly bi-lingual publication.