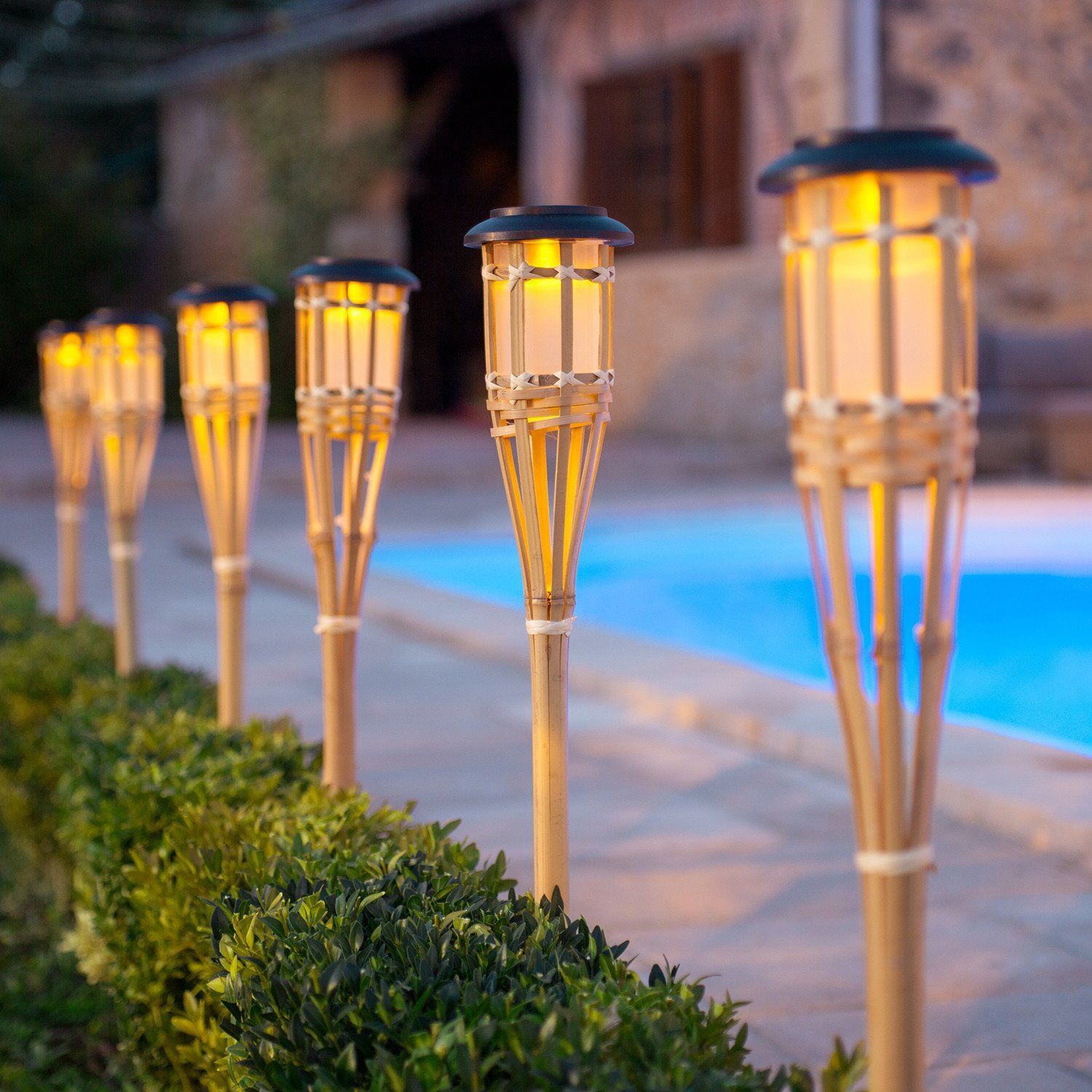 GARDEN DESIGN
One of the key elements of garden design is outdoor illumination. Luckily, there's a whole range of outdoor lighting to choose from, for every part of the garden.
Atmospheric, cosy and essential outdoor lighting helps you to make the most of the space, but knowing where and what to illuminate can be confusing. So here are my go to tips to help you get started.
Portable lanterns are a perfect outdoor lighting option. They can be clustered on patios for a cosy addition to garden seating, line paths to guide your guests to the dinner table, or add an intimate glow to the table itself. They also protect candles from the elements. There are an incredible variety to choose from, just make sure to look for lanterns suitable for outdoor use.
String lights are a fabulous addition to any garden and are loved for their laidback feel. Particularly dramatic and inviting when zig-zagged over a seating or dining area, they create a canopy of lights suitable for any occasion.

Delicate lighting options like string lights and lanterns are essential for creating a cosy atmosphere but will usually need to be supplemented by brighter lighting, especially in high use areas. You'll want your guests to be able to actually see their food after all. Outdoor wall lights are robust and completely watertight making them excellent options for year round outdoor lighting. Evenly space these on the outside walls of your home as the foundation of your garden lighting, then you can layer more decorative lighting in key areas.
Your garden is certain to have some features you want to show off. From carefully curated flower beds and show stopping trees, to water features and sculptures, make sure to shine a light on your garden's best bits. Spotlights or up and downlights strategically placed and pointed will bring certain aspects of your garden to life as the night draws in and will let you get even more enjoyment out of these features.
When highlighting the best aspects of your garden, remember potential hazards.Not only are well lit pathways essential in any garden but by creating a glow in these areas they give your garden a subtle magical quality that invites you to explore where the path leads. With so many solar-powered lights to choose from, they are one of the most hassle-free exterior lighting options and are often attached to stakes that easily stick in the ground so they can be moved around as needed.
Uplights and downlights (or a mix of both) are becoming an increasingly popular way to highlight your home both front and back. Instantly drawing the eyes, these lights bring whatever they shine on to the forefront making them fabulous for fixing to uniquely textured outdoor walls and fences.
Lights for your entrance are not only warm and inviting but helpful too. No more fumbling for your key and the lock when you get home at night, and they keep you safer as you let yourself in.
Once the dinner plates have been cleared away, it's time to move to a more relaxed setting for drinks, games and chatter. Relaxed seating areas should be as cosy as possible and one of the best ways to illuminate these spaces is firelight. Fire pits or chimineas are not only mesmerising to watch but they'll keep you and your guests toasty well into the evening. Just don't forget the marshmallows.